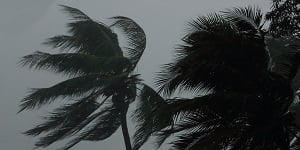 Natural disasters accounted for $91 billion in residential and commercial building repair costs in 2018. Although fires are categorically included in natural disasters, much of the damage arose from hurricanes, earthquakes, and tornadoes. As a result of these ongoing risks, contractors must factor in natural disasters when designing and constructing all types of buildings.
Wood, metal, and concrete structures all have unique vulnerabilities that make them easy targets for high winds and seismic activity. Therefore, engineers and contractors must find innovative ways to reinforce buildings so that they can withstand severe weather. Here are several things to take into consideration when building structures in high wind and seismic areas.
Understand Storm Ratings
Understanding wind and seismic thresholds in buildings starts with a basic understanding of how severe weather is rated. For instance, here are the basic ratings for the three most common natural disasters:
Hurricanes are rated according to the Saffir-Simpson Hurricane Wind Scale. Category 5 hurricanes typically top out at 252 mph.
Tornadoes are rated according to the Enhanced Fujita Scale. An F5 tornado has a wind speed of up to 318 mph.
Earthquakes are rated according to their magnitude or Class. A 'Great' earthquake has a magnitude of 8.0 or greater.
You're likely a resident in the area of your construction sites, so you have a general sense of what you can expect in terms of weather. But, understanding weather trends and applying that knowledge on a higher level to anticipate the range of extremes local weather brings historically can help you ensure you're building the ideal structure that will last. You have to build up to code, but also want to avoid major cost overruns that could result from going overboard … which brings us to the next point.
Know Your State's Building Codes
Building code regulations are developed and updated in relation to severe weather. They specify the minimum requirements to preserve the health, safety, and welfare of occupants inside the building. These codes cover a wide range of topics, including:
Seismic forces
Wind-resistance
Retrofitting older buildings
Residential, commercial, and industrial buildings
Code enforcement and penalties
Many of the codes originate with the International Code Council. From there, national, state, and local entities adopt the codes and adjust them according to geographical conditions.
Build Strong Structural Connections
Fasteners are the most important element in a building's framework. After all, they hold everything together. Without solid fasteners, a building can easily succumb to high winds or seismic activity. Like everything else, fasteners must meet or exceed building codes.
SCRAIL® SUBLOC® PRO was recently certified for use in seismic and high wind areas. The fasteners hold up well for both vertical and horizontal diaphragms. They are also compliant with the International Building code (IBC) and the International Residential Code. They reinforce small and large-scale structures to protect them from hurricanes, earthquakes, and tornadoes.
Water & Debris
As you consider the impact of high wind and seismic areas, remember that severe weather often combines different elements that can greatly damage a building. For example, water often accompanies tornadoes and hurricanes. Flooding can weaken a building, making it more vulnerable to high winds.
Debris can also impact a commercial or residential structure and weaken the framework. So, as you draw up your building plans, you need to reinforce the building to withstand water or flying debris in addition to other weather conditions.
Typical building codes specify only the most basic fasteners. If a builder wants to use more advanced methods and materials, they must show proof that the alternative product performs the same, or better, than the one specified in the code.
The IAPMO Uniform Evaluation Service certification is the ultimate in independent assurance that SCRAIL® SUBLOC® PRO is in full compliance with applicable code criteria. Their organization has a reputation as being the foremost source of uniform codes and standards used by building officials across the nation. Click here to read the report.
Watch the video to learn more about the SCRAIL® SUBLOC® PRO and how much time it can save you on the job.