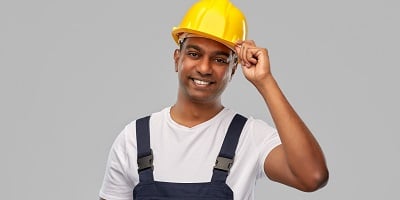 The COVID-19 pandemic has affected labor markets across different industrial sectors, and the building and construction industry is no exception. The increasing demand for housing and business structures mean that the need for skilled labor keeps increasing.
That said, construction managers need to understand their target recruits to market their companies effectively. A considerable portion of the next-generation workforce will be comprised of individuals born in the late 1990s through 2000s. Collectively, they are known as Gen Z. With this in mind, construction companies need to come up with strategies on how they can attract and retain the best talents from this tech-savvy, educated, and open-minded generation. Read on to understand how you can effectively hire and retain a Gen Z workforce.
Recruit Early
According to a study by the Student Research Foundation's Career Pathways, over 70 percent of students begin thinking about their career path during their freshman year in high school. To spark their interest in the construction industry, introduce them to construction trades by providing educational programs while they are still in high school.
Construction managers can work together with high school administrators to organize or exhibit at high school career fairs that can help Gen Z's learn about the benefits and opportunities of working as a skilled tradesman.
Talk About Advancement
Members of Gen Z want to understand how they can develop, grow, and advance with a company. It's important to develop and implement a career path for new hires from this demographic so they can understand what it will take to get from one level to the next. For instance, explain the requirements and duties of an entry-level position and what skills need to be mastered to move ahead to becoming a lead, foreman, and superintendent. Then, focus on developing those skills programs to help employees move up the ladder.
Use Social Media and Social Responsibility
Long gone are the days of running a newspaper help wanted ad -- at least they are when trying to hire Gen Z's. This group grew up with smartphones, tablets, and technology all around them. Make sure your job ads are showing up where they're looking – on social media, including LinkedIn, Twitter and Instagram, online job boards and digital ads.
Gen Z is a group that is socially conscious and aware, and they want to interact and work for companies that are doing the right thing in terms of protecting the environment and serving others. Involving your construction company in sustainability programs and philanthropic activities will go a long way in the minds and hearts of this group, making them want to be a part of it.
Leverage Technology
Technology is nothing new to any member of Gen Z. They have had to adapt to constant changes in tech innovations, which means they are highly flexible and open-minded. Smart construction companies are hiring these tech-savvy individuals, who can easily understand the latest industry trends and quickly acclimate to them.
When recruiting and interviewing a Gen Z, use technology to pique and keep their interest. They will want to hear about new technologies within the construction industry and how the company is investing in the latest products, tools, and safety equipment. Specifically, they will be inspired at the opportunity of using the latest machinery and automated processes, while understanding how it will help to make them more efficient.
To position your company to best be able to recruit and hire smart and ambitious members from the leading-edge group of Gen Z's, make sure you're investing in the latest technology when it comes to construction tools. Offering high quality, lightweight and portable pneumatic tools that can help get the job done safely and efficiently with less effort will appeal to this savvy, highly educated group.
If you're looking to take your company's power tools to the next level, consider the wide variety of exceptional pneumatic nailers, staplers, bradders, and pinners from FASCO®, a member of the BECK Group.